Recently, Listening Ear Crisis Center received a very important donation from 14 year old, Bianca Blain with a letter explaining her efforts. She had raised money by holding a fundraiser in honor of her best friend, Payton*, who tragically took her own life this past February. She told us that she wanted to do what she could to make sure that no one would ever feel as though suicide was their only option and so no one else would have to feel the pain of losing a friend this way. Bianca was able to raised $301 for our Crisis Center in honor of her best friend.
Thank you, Bianca. Thank you for honoring your best friend by supporting Listening Ear's mission to help others and provide resources for those who are struggling. People like you make this community a better place.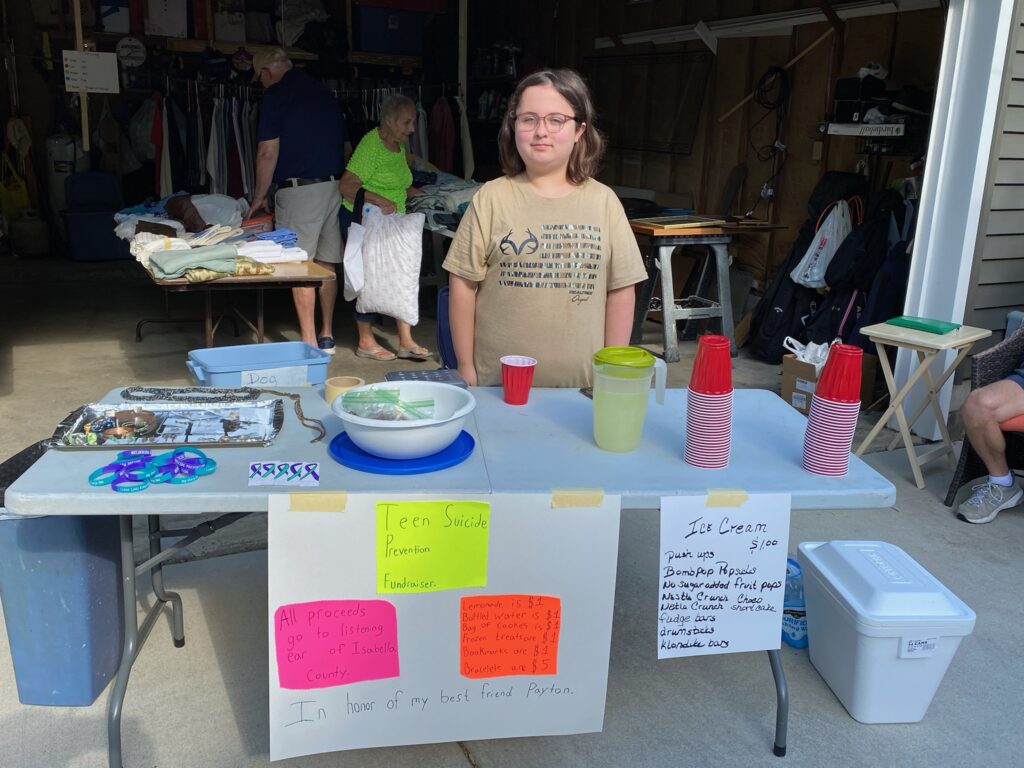 Bianca's fundraiser to support teen suicide prevention in honor of her best friend.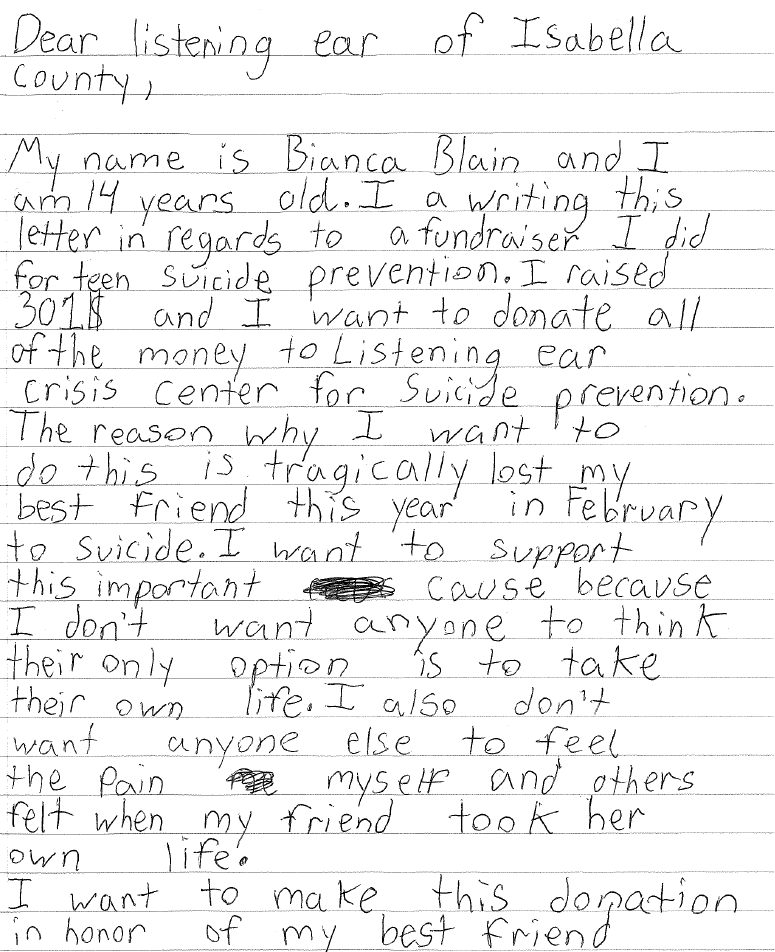 *Name has been changed.