2021 Summer Newsletter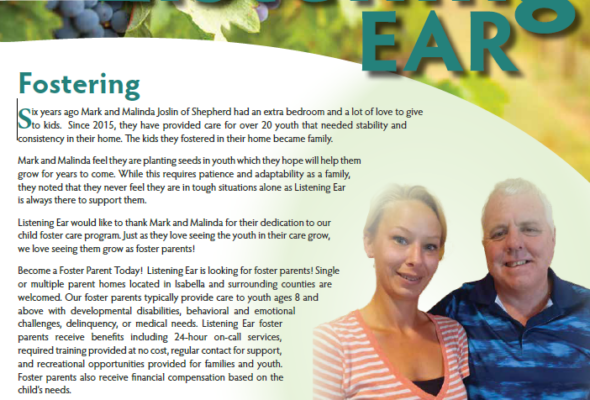 Post Date
October 19, 2021
Thankful for Our Supporters!
Fostering
2020 Annual Report
Tribute to Julie Moran
Click Here for Full 2021 Summer Newsletter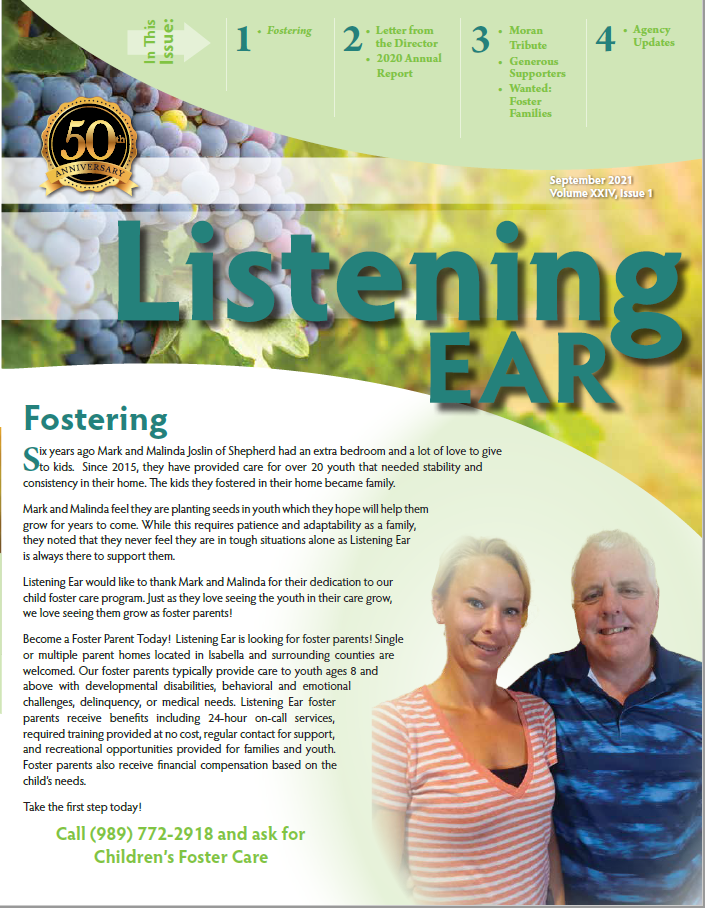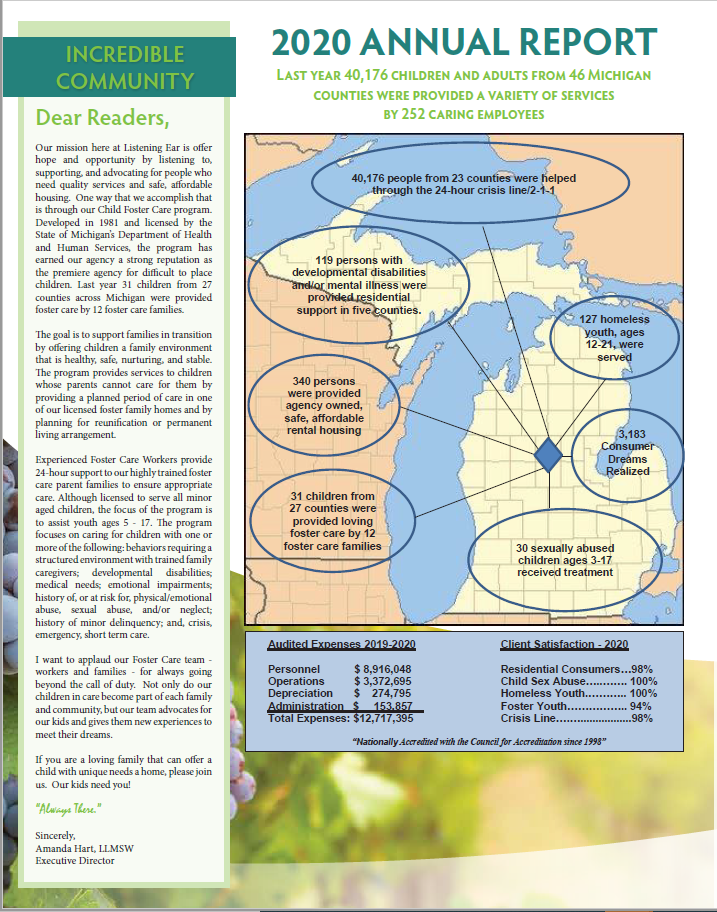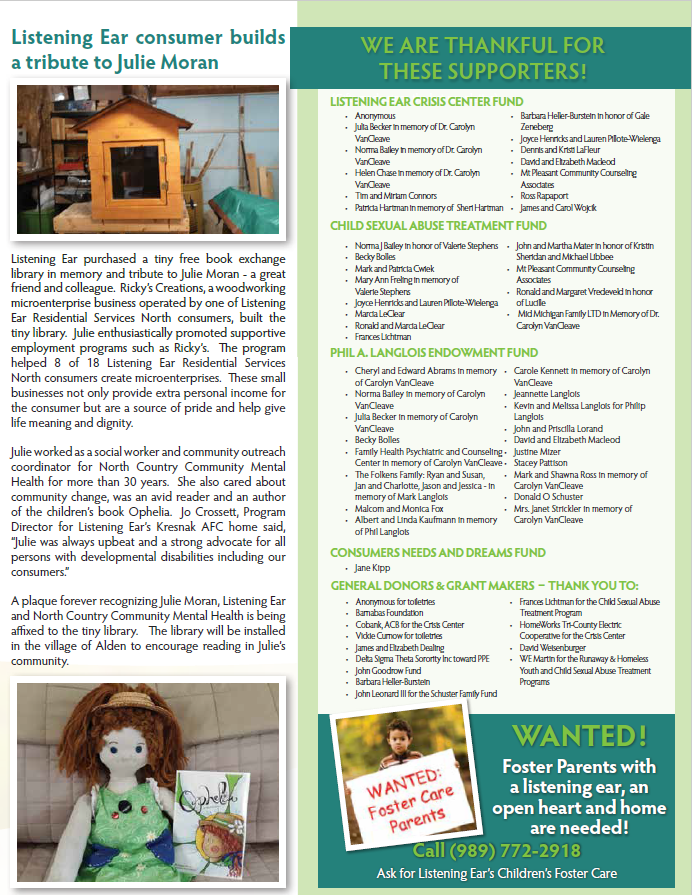 Comments are closed.
Listening Ear Crisis Center
Focusing on What
People Can Do
Crisis Line 24/7 All Year
(989) 772-2918 Isabella County
(989) 386-2774 Clare County
(989) 775-1550 TTY
Make a Donation to Listening Ear
Thank you for considering a donation to support Listening Ear Crisis Center and the many programs providing valuable services to our community. Because of your donations, we can ensure a future where we are "Always There."
Donate